"The affairs, business and property of Ampair Energy Limited are now owned by Seamap (U.K.) Ltd.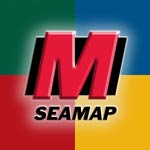 Products Available from Seamap are:
UW100 Underwater Generator
Aquiar 100 Water Turbine (in the future)
Ampair 100 Turbine (in the future)
Ampair 600 Turbine (in the future)
Other Wind Turbines are not available from Seamap (3kW to 20kW)
For all enquiries please use the email address ampair@seamap.com
About Ampair
Ampair has been manufacturing high quality renewable energy power systems in the UK for almost forty years. Ampair wind and hydro turbines are renowned internationally for their durability in extreme environments. With nearly 30,000 systems sold to date, Ampair turbines and hybrid power systems are currently providing power to equipment in virtually every country and ocean on the globe. From Alaska to the Antarctic, the Solent to the Sahara, you will find Ampair turbines and hybrid power systems providing trouble-free power.
Ampair are frequently selected for harsh weather locations, such as for oilfield and pipeline relay stations in Alaska, by Cable and Wireless in the Falklands, by British Antarctic Survey and the USGS for polar research, and by utilities such as Shell, ConocoPhillips, SSE, Vattenfall or Pacific Gas & Electric, as well as private individuals and government agencies worldwide.